Our support team offers a wide range of services that can help you get the most out of your system.
Contacting Support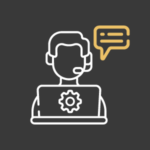 Our support hours are 8:00 – 17:30, Monday to Friday (excluding English Bank Holidays). Any changes to these hours for the Christmas and New Year holiday period are communicated nearer to the time.
Support Ticket Portal: This is the easiest way to get your ticket logged (and view any existing tickets). You can do this at any time, even outside of office hours, and the ticket will be logged directly with us. You can include all the necessary details, and add screenshots or attachments to help demonstrate your query. View the Support Ticket Portal.
By Email / Phone: We have a dedicated Call Handling Team who manage all your emails and phone calls.
Customer Support Guide: If you have not already done so, please take some time to read our Customer Support Guide as this gives more detail on logging queries with us and how we prioritise them. We will be adding more useful information to this through the year, so keep an eye out for further communications on that. View the Customer Support Guide.
Helping You Use and Manage Your System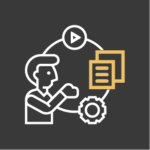 We are here to help you make the most of your Gold system by answering questions and to assist if something is not working as you expect; but the system is yours to own and manage so there are some things we can give guidance on but should not be completing on your behalf. For example, we often have customers asking us to carry out operational tasks such as ledger reconciliations, posting adjustments/corrections or setting up and amending users.
Gold is designed to enable you to carry out these business processes and system management tasks yourself but if you are unsure how, you may benefit from some time with one of our consultants. please contact your account manager and they will be happy to discuss your needs.
Online Customer Portal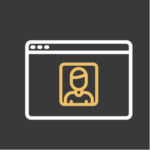 The Customer Portal section of our website has a wealth of product information, self-help guides and videos that you can access with the content being regularly updated and added to. View our Customer Portal.
Product Info – This gives you access to Key Product information, Gold release notes and various webinars we have hosted.
Self Help – We have a vast number of factsheets covering many areas of the system and short videos that will help with some queries you may come up with.
Training – There are a number of introductory training videos to key areas of the system. We have recently added a "Month End Best Practice" video to the Video Training section and will be adding more videos in the future.
Looking to get more out of the system? Go to the Health Check section and fill out our checklist or talk with your account manager. Our consultancy team can tailor training to suit your specific needs. Find out more about Health Checks.
We are adding new information and videos here, and now that 90% of our customers are running V7 of Gold we will be reviewing the content on the portal to ensure it is all up to date for V7.
Staying Up to Date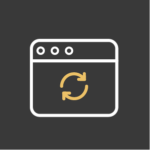 Please make sure you are always running the most up to date version of Gold available; in most cases these will be automatically downloaded to your server ready for you to apply.
We have been providing V7 Gold updates as a download direct to your server for over a year now. You should be finding this process easier and the frequency with which you are receiving updates increased. The customer community has really embraced this approach and a large portion of customers are now loading updates within days of release.
Due to the COVID-19 pandemic more people are working from home, resulting in reduced access to the physical Gold server. As a result, we have seen an increased demand on our technical team to load Gold updates on behalf customers and we accommodated these requests where possible. Under normal circumstances the loading of updates would not be part of the support contract and we want to remind all customers that this process is something that you are expected to complete yourselves. We recommend you have a single person nominated to load them (and a second person who can do it in their absence).  Please see our online help guides for how to do this.
Technical Support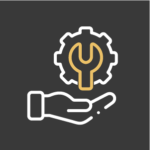 PC and Printer setups – You can request a PC or Printer setup via the online forms on our website.
These setups are offered as a free service and have a lead time of 5 days but can take longer during busy periods, so it is important to plan ahead for these.
We need as much information as possible to carry out these setups. As a minimum we require:
PC setup requests

IP Address
PC Name
Tun Licence (If Classic Gold)

Printer setup requests
We recommend HP Printers and a list of printers we provide can be found here. The printer must be networked; we do not support printers shared from a PC.
Printer and Terminal Management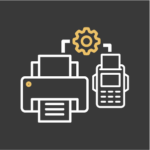 To enable you to manage your own printers including queue management, printer network address changes and even creating new printers, we have written a program which is currently in testing. We will share more details of the program nearer to its launch.
A number of support requests are received daily where individual users can no longer access their Gold system. In the vast majority of cases the issue is caused by a change on the local network, for example the network address or name of the PC being altered. We enhanced Gold a number of years ago to better handle these changes and have factsheets available to explain how you can resolve these issues yourself.
In addition to our online self-help content, we also offer a half day technical training course. The course covers terminal and printer fault resolution, new terminal and printer setups and how to load Gold updates.  Our experience shows that customers who have undergone this training are better placed to handle many of their own issues which inevitably arise outside of Ibcos Support hours.
Look Out For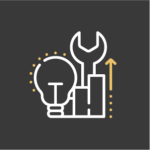 We have some exciting projects underway which will help us to better support you.
New Support Ticket System
Enhanced Customer Ticket Portal
Integrated Knowledge Base