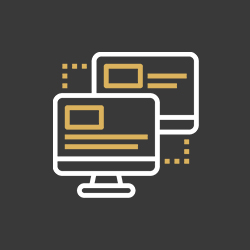 As COVID-19 continues to impact businesses across the UK, with social distancing rules in place, remote work has become essential. In case you are not aware, we can provide the technology that allows your staff, where practical within your business, to access Ibcos Gold from home.
To make remote work a much easier prospect, we recommend that our customers take advantage of Ibcos Secure Shell, which will allow you to:
Remotely access both Windows and Classic Gold (subject to existing Gold licensing limitations)
Enable local printing (subject to printer make/model limitations); note that form printing is NOT supported
What you need:
A client PC running Windows 7 or above
An internet connection (preferably with a fixed IP address)
Esker Tun for Classic Gold
Important notes:
This will not work on tablets, smartphones or Apple Macs
If Ibcos provides the internet service, we will carry out the required network configuration
If a third party provides and manages your internet connection, there is a requirement to configure a port forward on the router; Ibcos can provide full details of the requirement to the third party
If a third party provides the internet connection but doesn't actively support it, Ibcos will, on a best-endeavours basis, assist in configuring the network
Ready to get started? Contact your account manager or our sales team at 01202 714200 for further details today!