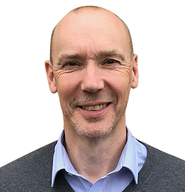 We are pleased to announce that Stephen Falcus has joined our account team and will be looking after our customers in the north of England and Scotland.
Stephen joins us from his previous role at Kramp so he is already very knowledgeable about the Ibcos customer base, given this is extensively shared with Kramp. He has over 30 years of sales experience with the last 14 years working in the rural sector. Stephen lives, and will work from his home, in rural County Durham and will aim to visit as many of you in his territory as he can.
In his free time, Stephen enjoys cycling, walking, playing the guitar, and keeping busy with his two young boys.
Stephen replaces Kris who will be leaving us at the end of the month, we wish him well in his new role. During this transition period please feel free to contact our sales department here at the office and they will ensure that your call is directed to the right person.
Stephen's skillset and experience puts him in a great position to increase the dealer's awareness of the power of the Gold product range. We can't wait to see what he has in store for us!