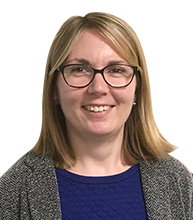 We're happy to welcome Emma Elson as our new Support Analyst. She will be providing end-user telephone and email support for the Gold software, which includes logging tickets, issue investigation, resolution and escalation.
For the last seven years, she has worked at Infospeed Ltd, the creator of the world's leading language school management software known as Class, where she was providing support, while progressing to a combined support and training role.
"I am enjoying my new role as the Support Analyst," said Emma. "And I look forward to helping our customers solve any issues that arise as well as understanding the ways in which our customers use Gold to run their businesses."
In her spare time, she enjoys going to the gym, walking, Pilates, reading and attending arts and crafts workshops.