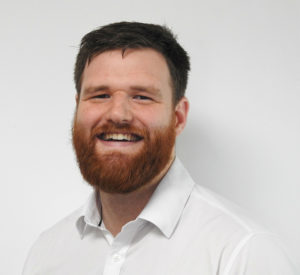 We're proud to welcome Duncan Birks aboard our team, who has joined us as the new Professional Services Group (PSG) Consultant. He will be responsible for training and support as well as the implementation of Ibcos Gold, our dealership management system – across all our customers.
When there are any changes to the software, he helps our customers understand what that change is and guides them to use the system in the most efficient and productive way possible.
Prior to joining our PSG team, Duncan has worked as an application specialist at Newsquest Media, where he was implementing CRM and till management systems across the country.
He was also a consultant at Ingenica Solutions, a stock management system provider, and most recently, a software trainer for 123Insight – a company that has created an MRP system to help businesses with product manufacturing.
"I can't wait to start seeing Ibcos' customers and providing them with software training," said Duncan. "There are many elements to the software that I am excited to learn about. I also think that my previous experience can really help with the training and implementation of the software across all businesses, both big and small."
In his spare time, Duncan – a big fitness fan – can often be found at the gym, with weight-lifting being his main focus. In addition, he is currently doing a lot of boxing training to improve his fitness. His other hobbies include playing basketball, tinkering with computers and cooking.
We're excited to have Duncan aboard – his vast experience should definitely come in handy.