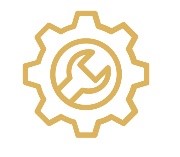 It's been just over 5 weeks since we released v2.4 of the Gold Service App, which triggered the new Multi Engineer processes in the App and Portal. We appreciate that the changes have had varying degrees of impact on your day to day processes and you have made adjustments as a result.
After reviewing all the feedback, and talking to a number of you, we wanted to give you an update on what we have been doing since the release.
Fixes/Enhancements
The following points are being worked on by our Development Team and we plan to release these to you in the coming weeks:
On the App
Update the 'Comments' Tab to include the Story and Labour Comments added by engineers. This information is also shown in the 'Work Completion' screen
On the Portal
Provide an option to include name/date/time stamps when moving the engineers raw data into the Story box in the Job Completion screen
Display Labour Comments and General Comments in the Engineers and Data tabs
Click here to see more details.
In addition, we are discussing the following points:
Improving the visibility in Scheduler when an engineer finishes their work
Working on an issue caused by Scheduler that overwrites customisable job stories with standard comments
Seeing if the job completion workflow in the Portal could be simplified for jobs that are being worked on by a single engineer
Look out for further communications on these 3 points soon.
FAQs
We have compiled a FAQs page, which gives you some hints and tips on how to get the best out of Multi Engineer. Click here for more details.
User Guides
Don't forget that we have extensive user guides and 'how to' videos on Multi Engineer. Check them out here.