Save time and improve accuracy by processing your invoices electronically with
Ibcos eBilling Integrations
With our eBilling Integrations, you no longer have to waste valuable time manually checking and matching delivery note quantities with purchase orders or invoiced quantities with items delivered.
Our eBilling Integrations will let you:

Save Time
Automatic matching of invoices to orders allowing posting of 100 invoices in less than one minute! No need to download and print invoices.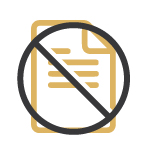 Remove Paper Copies
Storage of electronic invoices for each supplier, with automatic attachment to all corresponding order numbers, making retrieval instant by different departments in your business.
Improve Accuracy
All required fields for an invoice as well as each part line are all populated by eBilling, reducing human error.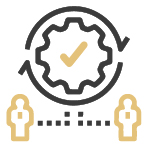 Focus Only On Exceptions
Matching of invoices to orders and received GRN's, leaving only exceptions to be dealt with.
Need More Details?
We also have eBilling integrations for John Deere, AGCO and Ransomes Jacobsen.
Interested?
If you have questions, be sure to contact your Account Manager or email us at sales@ibcos.co.uk.